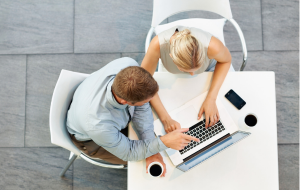 There is no disputing that the internet has changed our lives in the past 15-20 years. It has altered how we live, shop, and interact with each other. Companies such as Facebook, Amazon, Google, and Apple have become household names. But technology has also brought the expectation that everything should be quick and easy. To meet this demand, some technology companies have tried their hand in the insurance space which can be problematic for the consumer.
While being able to access a quote online is a convenient and viable option for the consumer, there is a very dangerous reality that the consumer may end up with serious deficiencies in coverages if they only view the price when quoting online. The fact is not all quotes or policies are alike; some quotes offer higher limits, more "enhanced" coverages, coverage exclusions, and different deductibles. Unfortunately, most consumers do not realize these differences or deficiencies until a loss occurs.
Seeking a trusted independent insurance agent is the best option to avoid coverage gaps or deficiencies. Independent insurance agents are licensed professionals who can find the right coverage for the individual needs of a client, and at a fair price. Independent agents represent several different insurance companies so they can present the best options for the client. Insurance is an essential product in our everyday lives that can provide the invaluable piece of mind knowing your assets are protected. But buying insurance online to seek the best price, may leave you exposed to uncovered loss exposures you were not aware of. As the old saying goes, "the devil is in the details." It may be prudent, but it's important to take your time when quoting online so coverages can be compared and reviewed more closely. Your assets are more valuable than a few quick minutes of your time.
Copyright © 2019 Central Mutual Insurance Company. All rights reserved.