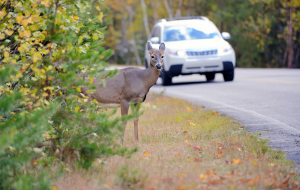 The temperatures have gotten cooler, and the trees are vibrant with color! It is a beautiful time of year.
Fall also means animal-related car accidents are likely to rise. Between October and December, the annual deer breeding season (known as the rut) occurs. Deer can be very active and unpredictable during this time, and many find their way to our roadways.
Five recommended safety tips!