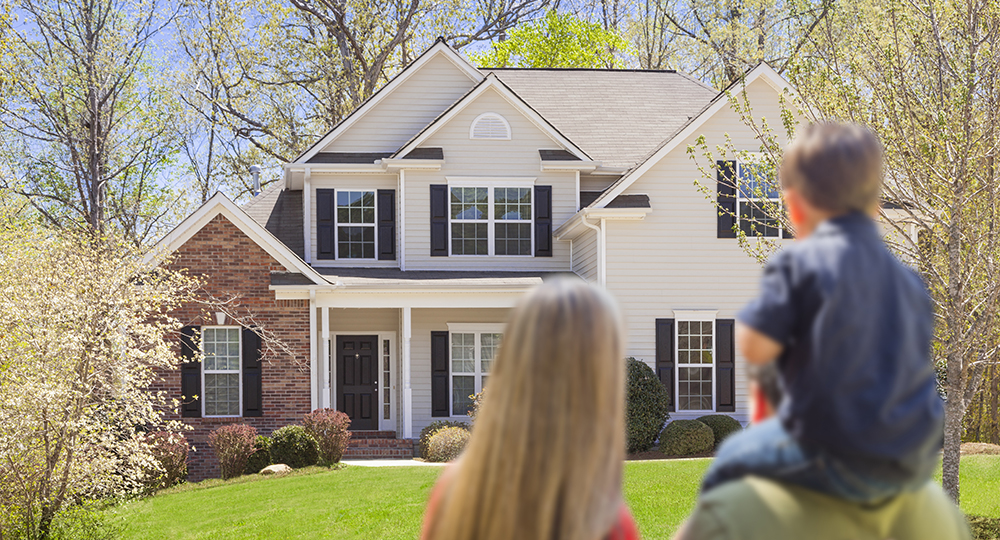 Get good protection with the right Homeowners Insurance!
Homeowners insurance provides financial protection in the event that your home or its' contents are damaged. It also provides protection if you or a family member are held legally responsible (liable) for the injuries to others or damage to their property. It's also required by most mortgage lenders.
There are different types of insurance policies that cover your home. They range from a basic policy, to those that will provide a much broader range of protection.
What's covered; what's not
Most homeowners insurance policies will cover damage caused by such perils as fire, windstorms, hail, lightning, theft or vandalism. There are other homeowners policies that cover additional perils as well. Typically, floods and earthquakes are excluded. It's important to talk to us to learn what your policy may and may not cover. And for those perils that are not covered, there may be supplemental insurance you can purchase.
Most standard homeowners policies provide:
Dwelling coverage. Pays to repair or rebuild your home – including electrical wiring, plumbing, and heating and air conditioning – if damaged by a covered cause of loss. It's important to buy enough dwelling coverage to cover the cost to rebuild.
Other structures coverage. Pays for damages to detached structures like garages, sheds and fences on your property.
Personal property coverage. Reimburses you for the personal items in your home that may be damaged or destroyed by a covered cause of loss, which could include your furniture, clothes, sporting goods and electronics.
Loss of use coverage. Pays your additional housing and living expenses if you must move out of your home temporarily while it's being restored.
Liability insurance. Helps protect your assets and cover your defense costs in the event of a lawsuit because you or your family members are responsible for causing injuries or damage to other people or their property.
Be confident in your insurance choices. We'll work with you to develop a homeowners insurance policy that fits your needs and your budget.
The Roland Dumont Agency In Action: Halloween Nor'easter

Just before Halloween 2011, an unexpected nor'easter hit Connecticut. Mother Nature deposited more than a foot of snow in some areas. With the leaves still on the trees, thousands of people lost power as the weighted branches toppled onto electric lines.

One of our clients had a tree collapse on her house. Thankfully, no one was injured, but there was a gaping hole in the roof. Unfortunately, the house was temporarily uninhabitable; fortunately we insured them with a homeowners policy that paid for their hotel stay while a contractor fixed their roof.

If your home is destroyed or so damaged that you have to seek shelter elsewhere, a standard home insurance policy will pay to relocate you. So-called "loss of use" coverage may reimburse you for hotels, meals and other living expenses. The Roland Dumont Agency can help you decide the coverage you need.
---
The main benefit of having homeowners insurance is your peace of mind. Hopefully a tree will never turn your living room roof into kindling. But if it does—or if anything else happens—the Roland Dumont Agency will be at your side to shepherd you through the claims process.
The information on this site is general in nature. Any description of coverage is necessarily simplified. Whether a particular loss is covered depends on the specific facts and the provisions, exclusions and limits of the actual policy. Nothing on this site alters the terms or conditions of any of our policies.